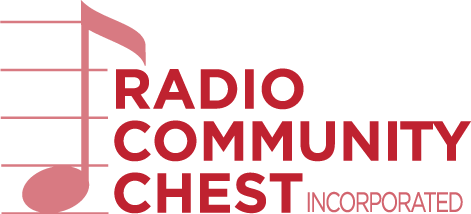 The Radio Community Chest Inc. is inseparably connected with its founder Frank Grose MBE.
Frank Grose was a pioneer of broadcasting from 1926 to 1965, and as few people only knew his surname, he was known on radio and universally as "Uncle Frank", bringing comfort, inspiration and guidance to those in need. He held special appeals in times of national tragedy, and received tons of clothing, large amounts of money and other items to help unfortunate victims.
In 1941 Frank Grose started the annual presentation of Handel's Messiah by the Combined Church Choirs. Because of his position of leadership in the community and his own example, he was able to persuade many of Sydney's top singers and performers to appear at the 1,613 concerts he arranged and presented over 15 years. He gave top priority to helping the poor and distressed. In 1951, the charity name was changed to The Radio Community Chest.
The principal activity of The Radio Community Chest today is the annual presentation of Handel's Messiah and any surpluses are used to promote our cultural work and to assist needy persons in the Sydney region.
The Radio Community Chest is a registered charity
Donations and sponsorships to support the work
are welcome and can be made to:
PO Box 521, Gordon, NSW 2072, Australia.
Phone enquiries: 61 2 8964 9960."
Website: www.handelsmessiah.org.au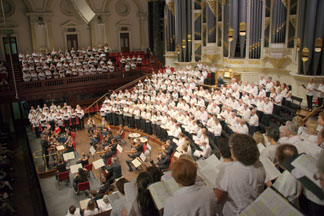 International recognition Widespread enthusiasm has brought increasing success to the Choir. As a result of the outstanding performances of the Choir in 2012, at which the choir received standing ovations, an invitation was extended for choir members to participate in a combined international choir to sing Messiah-Refreshed in the Avery Fisher Hall in the Lincoln Centre, New York in December, 2013 under the baton of Jonathan Griffith DMA, Distinguished Concerts International New York's Principal Conductor, with a full concert orchestra.
24 choristers of the Radio Community Chest Combined Church Choirs participated in 2013. Seven more choristers joined the DCINY choir in 2014, with ongoing invitations to choristers to participate in the following years.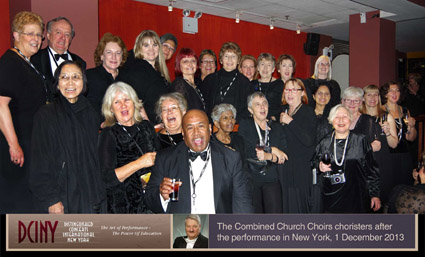 The executive members of the Committee of
Radio Community Chest Incorporated are (from left):
S W Matthews, SA Fin - Honorary Chairman
D A Mayes, DipLaw - Honorary Director
J H Pollard, BSc, PhD, FIA, FIAA, FASSA - Honorary Director
The Combined Church Choirs
The Choir comprises many hundreds of voices from churches of all denominations and others who are interested in singing the classic Handel Oratorio and are drawn not only from Sydney suburbs but from regional areas as well.
Except in 1981 and 1982, when the Choir sang "Messiah" in the Sydney Opera House Concert Hall and in 2008 and 2009 when "Messiah" was presented at the City Recital Hall, all the presentations have been in Sydney Town Hall. Practices are held in St. Stephen's Church, Macquarie Street, Sydney.
Tim Chung has conducted the choir since 2009. Peter Kneeshaw AM, became the Choir's organist and assistant conductor in 1983 and continues as the Choir's organist.
Soloists. Since the inauguration of the annual presentation of "Messiah", it has been the policy to give young singers the opportunity to sing the principal roles. Our soloists for the 75th Anniversary performances in 2015 have distinguished themselves in opera, oratorio and concert, returning from commitments and further studies overseas, in particular from Germany, for the 2015 performance.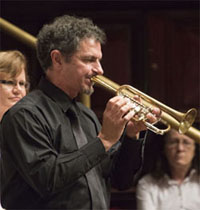 PERFORMANCES 2019
Handel's Messiah
SYDNEY TOWN HALL

Saturday 14 December
3.00 pm
Sunday 15 December
3.00 pm
TICKETS

TICKETS will be available
for purchase
as well as

ONLINE Date TBA


Choristers will be able to
purchase tickets at a discount.
THE CHOIR
JOIN US in the choir
Rehearsals
DAY and TIME
to be announced

in St Stephen's Uniting Church.
Macquarie Street, Sydney

Information & registration online.